This interview was held with current 200HR student, Heather MacFarlane of Vancouver, Canada, in March 2021.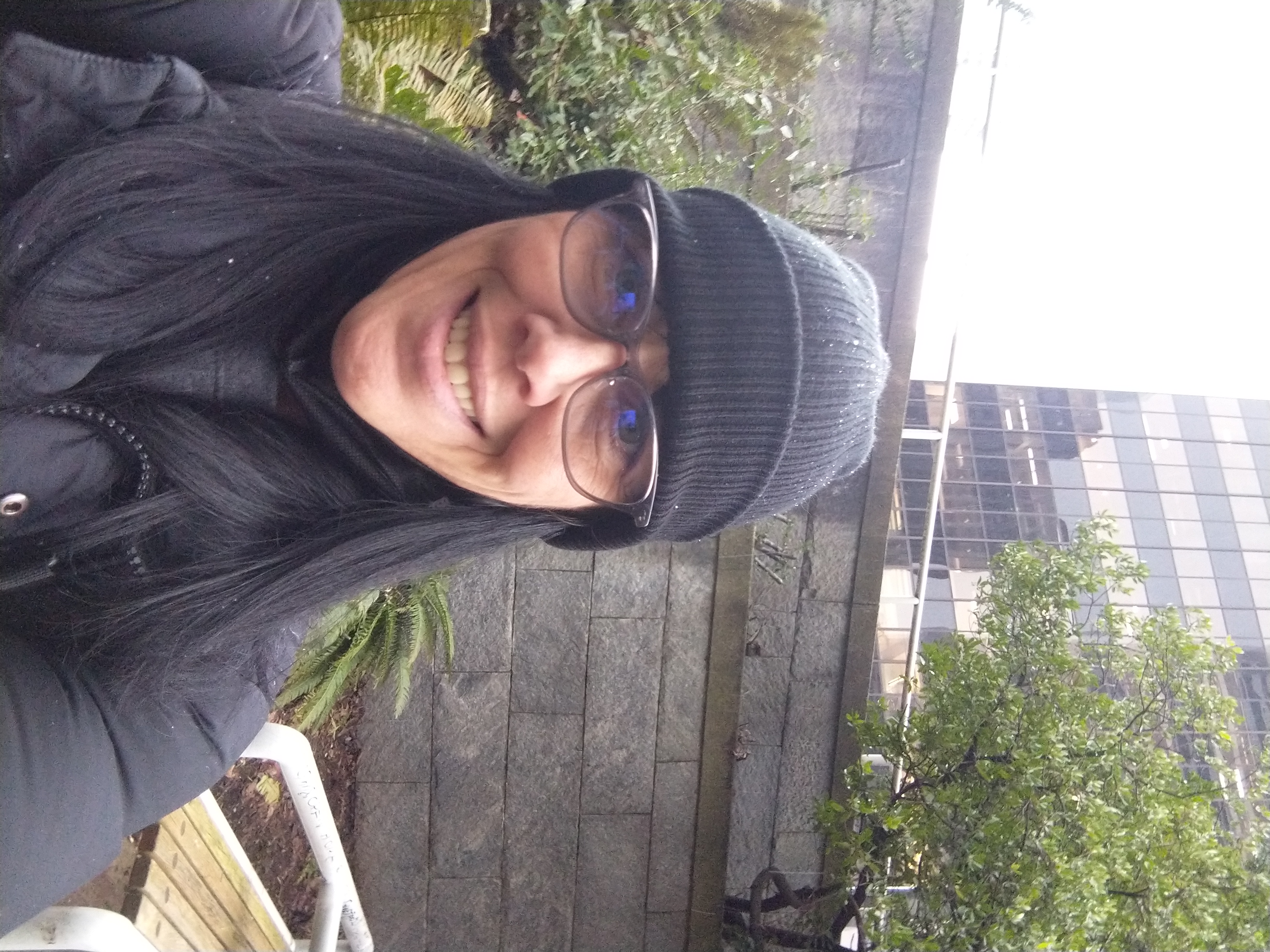 What is your yoga background?

I had done some Yoga when I was younger, I found yoga again whilst doing a live in caregiving job, 3.5 days per week, almost 3 yrs ago.
I needed some kind of movement while at the client's house, given how isolated it was. I soon found it was more than movement. The practice of Yoga also felt much like dance and gymnastics, both of which I did when I was younger.
How or what prompted you to take YTT?
To be honest YTT kept popping up on my Instagram, and one day I clicked on the program. I had really wanted to help people move and connect; this training stood out.

What was your experience of the online YTT?
I have really enjoyed this online experience, it's allowed me the freedom to work through the process at my own pace.

What notable challenges did you have with the training?
For me, the challenges were in doing the practice assignments, and journaling. Balancing my work and Yoga training.
What notable benefits came about from the training?
I am learning how to get out of my own way, and feel more of a mind-body connection.

What was your favourite part/aspect of training?
I really enjoyed anatomy, yamas and niyamas, learning about pranayama, mantras. There was so much that I could call my favorite part.

What was your least favourite part/aspect of training?
Journalling; I'm still learning this skill and find this very challenging. I am more of a mover, that is how I express myself.

What stands out as the most valuable thing you learned about yoga?
That it's not about how you look in the posture, it's about how you feel in your body and mind.

What stands out as the most valuable thing you learned about teaching yoga?
To hold space for your students, pay attention to what the different needs of your students; learn about yourself, be present, live the Yamas and Niyamas.
What stands out as the most valuable thing you learned about yourself?
I've learned to hold space for myself, to not go past my edge and into pain. I've learned to accept my body wherever it is on any given day. I feel so much more connected to myself, to the world around me and to others.

How did you find a sense of a community whilst doing the online training?
I really enjoyed knowing there is a community, and only really started to try and connect recently. I am shy so reaching out can be challenging.

What else do you do in life (career/vocation; parent/partner/caregiver)?
I am a parent of 4 grown children and have 5 grandchildren, my children are my greatest accomplishment. I am a Care Aide and work with the elderly as well as people with disabilities. I have been doing this on and off for 18 yrs. It's very rewarding and challenging work.
How did the YTT you took impact these aspects of your life?
I believe taking this training has made me more present in my job, and mindful of how I move through my day, as well as how I interact with my clients. My kids - well, they are grown - and very excited and proud.
Were you surprised by any aspect of your YTT experience?
I am surprised at how much I am learning about myself and how I move through the process of life and learning.

How do you intend to share what you've learned with others?
I want to share what I have learned by sharing the practice, helping people go deeper into their own practice. Through meditation, Asanas, Yamas and Niyamas, pranayama.
I want people to experience what it feels like to connect body and mind.
What is the next training you're interested in taking?
I would like to take Restorative and Yin Yoga training. I would also like to take training in chair yoga.

Heather is a current student of 200 Hour Yoga Teacher Training