After graduating from my Your Yoga Flow 200 hour Teacher Training a few years ago, I immediately started teaching 7 classes a week. I had soon taught 100 classes in my first 100 days of teaching! Just like many jobs I've held before, I found that the first 3 months were full of lessons. In this time, I identified four takeaways that I hope will inspire new teachers and bring a smile to the face of experienced instructors.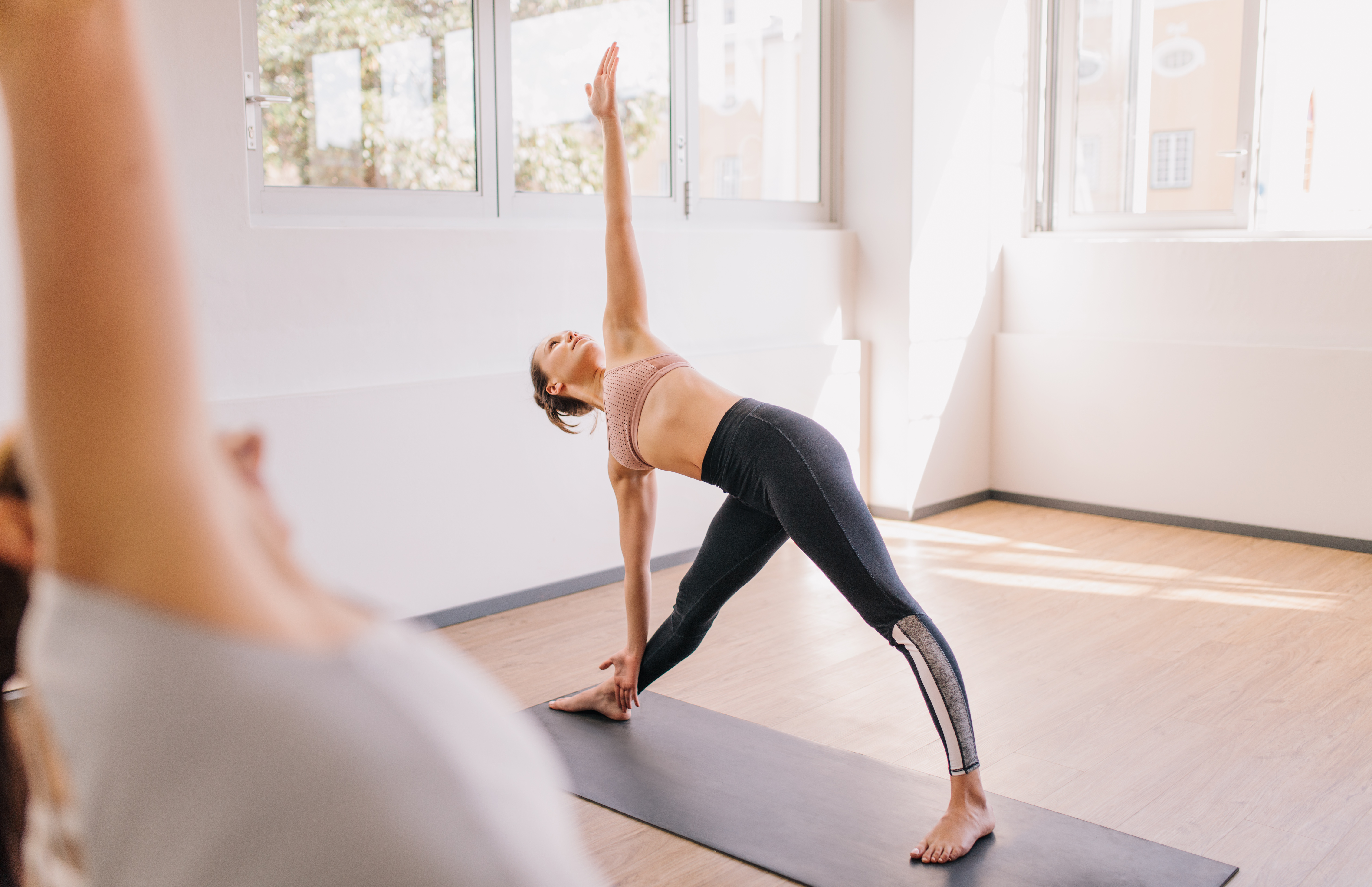 1. Don't Overthink It
As a new teacher, I was very anxious, examining each class through a critical microscope. Was I holding the pose long enough? Did the sequence flow smoothly? Was I being too repetitive? I started down the path of crippling overthinking before I realized that, while it was important to bring intention to each class, I also needed to embrace some ease and acceptance, modelling for my students a willingness to be an imperfect, lifelong student of my own practice.

2. People Enjoy Routine
I found it challenging to teach so often without feeling like I was always doing the same thing, moving through the same sequence. But as I widened the lens on this experience, recalling my own practice prior to teaching, I realized that while I was teaching similar classes multiple times a week, the most I'd see any one student was two or three times. And for these students, a sense of routine or expectation is actually a positive thing.

With this in mind, I seek to design my classes to bring in different elements, highlighting different themes, muscles, or movements, but also recognizing the value of a foundational, consistent flow of postures that allows the mind, breath, and body to settle into the ease of the familiar.

3. Energy is Powerful
Standing in front of a class and leading people is a powerful experience. I was amazed to start observing the differences of energy in various class groupings in different settings, and times of day. I don't think I'll ever forget the incredible high I felt after leading a full class through an invigorating vinyasa flow. And I was amazed at how drained I felt after teaching my first Restorative class, giving so much energy to the students as they sought relaxation on the mat.

4. Self Care is a Real Thing
I'd never devoted much attention to self care before, feeling secretly that it was perhaps a bit indulgent. But after seeing the impact of class energy on my body and mind, I've accepted the importance of restoring my own energy and caring for myself as a proactive measure. Whether this means getting to the mat for my own practice, scheduling regular massage or time for walking, running, reading, or resting, I've learned to make it a priority to care for myself well, so that I can help to support and invest in my yoga community.

What have you learned as a new teacher, or through your yoga practice? How have these lessons impacted your everyday life?

Contributed by guest author, Holly Wielkoszewski, Yoga Teacher Training Alum
Enjoy complimentary yoga classes with all of our teachers