The word Hygge was first explained to me by a Danish friend a few years ago. I marvelled as she told me stories of people pulling off busy roadways to relax with a hot drink from a thermos, all for some moments of comfort and warmth. An article from the New Yorker describes the Danish word hygge as, "a quality of coziness and comfortable conviviality that engenders a feeling of contentment or well-being." My friend explained that hygge means spending time with loved ones, enjoying the simple things, and a feeling of warmth and contentment.

As we were talking I realized that hygge embodies many of the same principals that I look for through my yoga practice. I meditate, study and move in order to be present with those I love, to appreciate what I have, and to move through my life with love and warmth for others.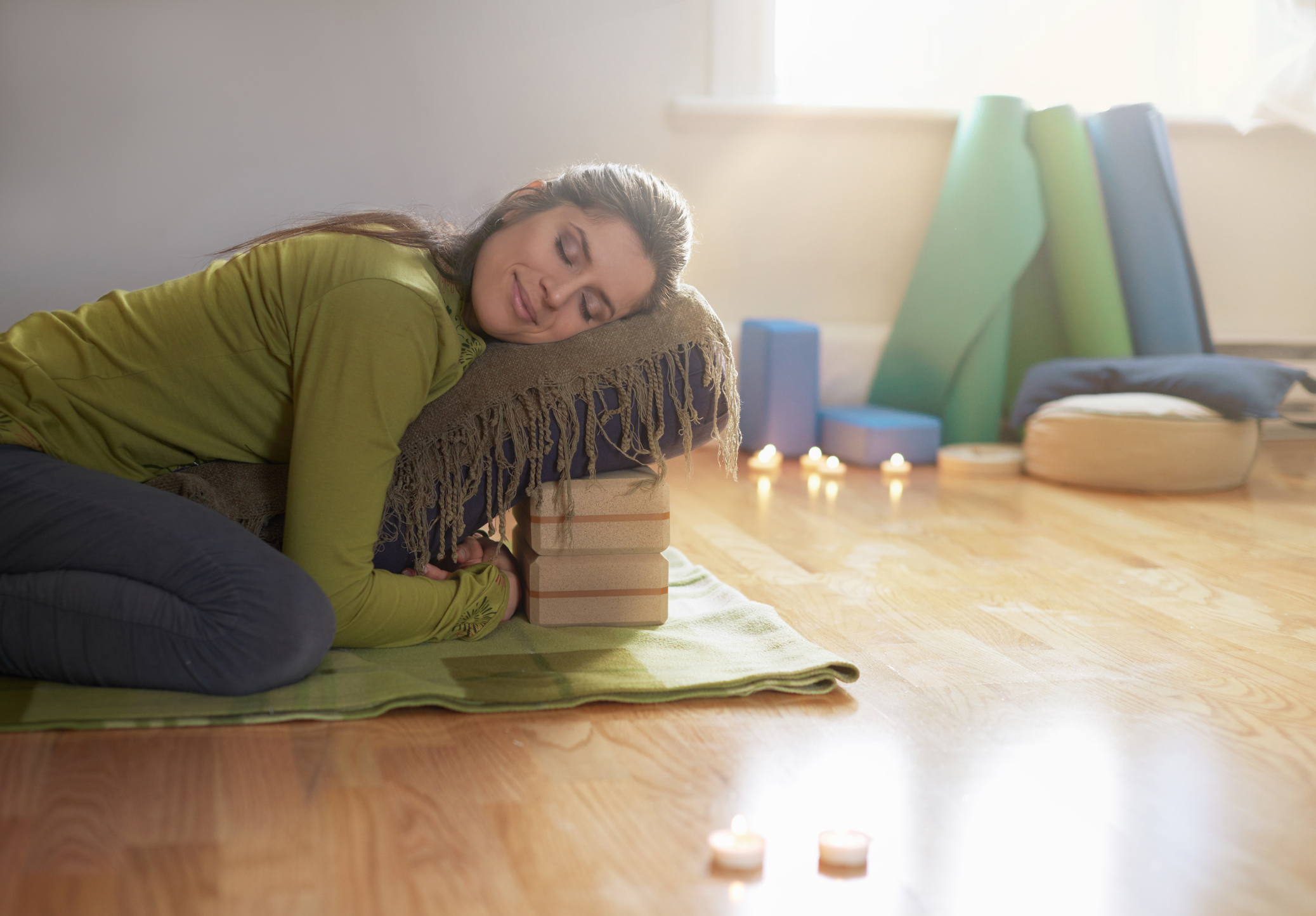 Although I felt as though I already had some elements of hygge in my life, I realized there were other parts of this concept that I could grow. Each winter I tend to gravitate towards slower styles of yoga, mostly restorative. I had tried to fight this impulse in the past, but the body always wins out in the end, and thanks to my understanding of hygge I have conceded; giving myself this season of rest without question.

Even my yoga space transformed to embody this hygge quality. A salt lamp, blankets, oils and candles all made their way into my slower practices, taking my restorative yoga practice to a place where it really felt like needed self-care.

Hygge meant I became more mindful about food. I spent time each day listening to what my body actually wanted. And instead of forcing myself to eat a salad on a cold winter's day because it was fast – and what I tended to do in the summer – I made soup, stew and lots of cooked food, filled with love.

I often talk about self-care and how important that practice is to me; hygge gave me permission to take my self-care to the next level. Each winter when I practice yoga in the glow of my salt-lamp surrounded by blankets, I smile and thank my friend for teaching me about this wonderful concept.

Have you felt a need to practice slower/comforting yoga in the winter?

Learn more about Mark Atherton